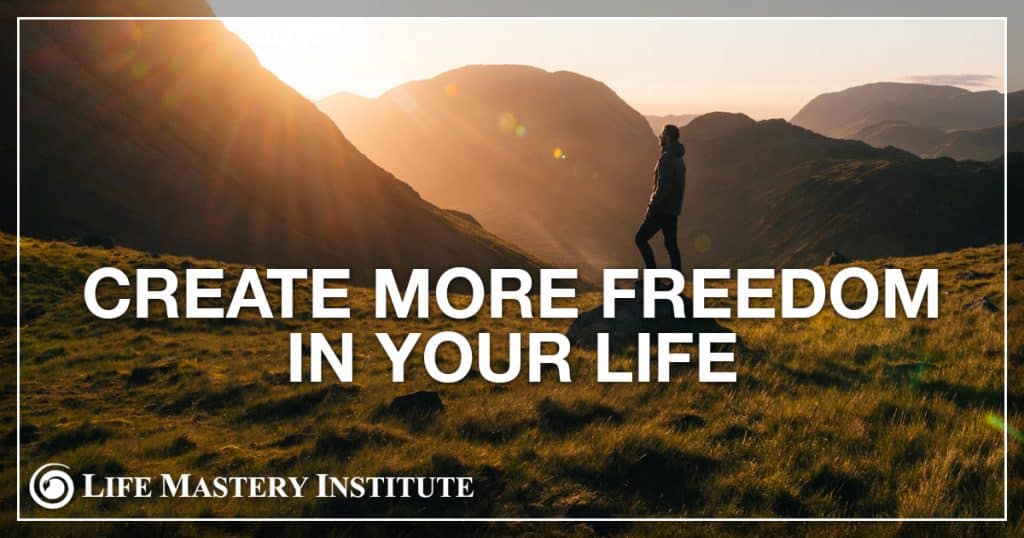 Life coaching can give you a freedom that few other careers can – if you use these principles
Freedom.
It's something many people dream of, but few get to truly experience. Instead, they live on other peoples' schedules, or on self-created schedules which are often even more hectic than an employer would have imposed.
In your quest to help yourself and others create a desirable life, freedom is an important factor to consider. Will becoming a life coach free you up to create the lifestyle you want?
That depends on how you build your coaching practice.
1. Use group programs
If you're coaching mostly 1-1, you'll always be trading hours for dollars. Your income and impact will be strictly limited by how many hours a day you set aside for coaching.
With a group coaching program, however, you can serve hundreds of people in the same amount of time. And far from diluting the effects, this kind of coaching actually gives your clients better results, because the participants are able to support, inspire, encourage and hold each other accountable.
2. Get the group program created for you
Putting together programs takes time, research, effort, and expertise, and is a common mistake for new life coaches to make.
If you want to create real freedom for yourself, start helping people and making money right away, it's far better to use an already-made, time-tested, system rather than putting one together from scratch yourself.
3. Use the principles you're teaching as a coach to improve your own life
Even if you have a pre-made group program, a business plan, and all the external trappings in place, it's important to use the principles you teach in your own life.
If your mindset, your heart and your subconscious aren't all aligned with the life you're trying to create, and if you don't deeply understand and consistently implement the principles of success, creating and sustaining the freedom and lifestyle you want will be nearly impossible.
Because of this, it's important to have training, mentors and a support system to keep you on the right track. At Life Mastery Institute, we provide all three, because we know that life coaches need just as much help with their mindset and habits as their clients do – if not more!
After all, you can only give your clients your best if you are at your best.
Life coaching gives you the freedom to create the life you want
Whether that means traveling because you've achieved location freedom, working from home, or a mix of both, with a career as a life coach, you get to choose.
The programs that Life Mastery Institute provides to our certified life coaches can be taught in person, over the phone, via online chat, or through any other medium that allows verbal communication.
This means you can start from anywhere, even if you don't have the budget for fancy equipment or frequent travel.
It also means that you can shape your coaching practice so that your schedule fits your desires, instead of the other way around.
Are you ready to create a coaching business that gives you and your clients the freedom you desire?
We want to give you everything you need to create a thriving, abundant, impactful coaching business, WITHOUT sacrificing your free time, health and lifestyle in order to build it.