There is greatness in YOU!
Watch this video to learn more about The Law of Specificity which helps you tap into that greatness within. I will also share three things you can do that will help you up-level your achievements to generate more success in your life. You deserve it!
Would you like to discover what success truly means to you?
We'd like to offer a FREE Strategy Session with one of our team members who has been personally trained by Mary Morrissey to support people who are called to be transformational life coaches and change agents. Together, you'll walk through the longings and discontents that you may be feeling right now.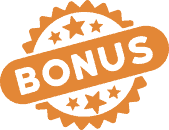 You'll also receive The Coaching Success Blueprint: 7 Steps for Creating Impact, Income & Independence that reveals insider secrets and best practices for growing a profitable life coaching business.
Perhaps you are READY (or you think you might be) to step into heart-centered transformational coaching as a speaker, teacher, or coach and you'd love some help on determining whether this is truly something you'd love.
We would be honored to talk with you and see if a partnership with Life Mastery Institute would be the right next step for you to take as you listen to the still small voice inside you that wants to say, "Yes!" to learning the skills and strategies required to becoming a successful life coach.
If that's you, request your free Strategy Session today, and we'll set up a time to talk to help support you on your way forward – and share our powerful Business-Building Blueprint!