Feel a Calling to Make a Difference in the World? Heart-Centered Life Coaching May Be for You!
Be the catalyst that helps others connect with the infinite side of their nature and create extraordinary results in all areas of their lives.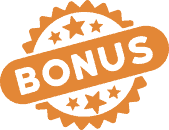 If you book now you'll also receive The Coaching Success Blueprint: 7 Steps for Creating Impact, Income & Independence during your Strategy Session. Act now to reserve one of our limited spots.
Forbes magazine recently called life coaching "one of the fastest growing six-figure careers" in the United States, and this growth is happening all over the world.
Today, more and more people are waking up to the truth that there is a hidden pattern to success. They want help in applying that pattern to their life so that they can create the results they want in their lives with greater ease and speed.
Do You Have a Passion for Helping Others?
Are you the kind of person that people tend to come to for advice?
And would you love to earn more money doing something that you absolutely love, and that makes a real and profound difference in the world?
If so, we'd love to connect with you!
Founded in 2009 by world-renowned master coach Mary Morrissey, Life Mastery Institute™ is the world's premier training center for transformational life coaching that blends spiritual principles with practical real-world application.
Each year, we train, mentor and certify hundreds of people of all ages, and from all walks of life, in how to effectively coach others and build a successful, difference-making life coaching business.
If You Deeply Care About Others and Have a Strong Desire to Do Work You Love In the World, Here's Your Next Step:
Request a FREE Strategy Session with one of our team members who have been personally trained by Mary Morrissey.
During your free Strategy Session, you will:
Receive The Coaching Success Blueprint: 7 Steps for Creating Impact, Income & Independence, our exclusive guide that reveals insider secrets and best practices for growing a profitable life coaching business.
Create a clear vision for your career and life goals.
Determine if, in fact, you're a good fit for Life Mastery Institute – and if we're a good fit for you. You'll also get a chance to ask any questions you may still have that Mat and Mary didn't answer in the video above.
You'll also discover easy action steps you can take today to move in the direction of your dreams.
And, if we are a good fit for you, and coming through our training is your next indicated step, then the team member who is leading your Strategy Session will personally walk you through the registration process right over the phone. It's very simple!
Either way, most people come out of this absolutely FREE strategy session feeling uplifted, inspired, motivated and with greater clarity on their life and their goals.
To request your free Strategy Session and Business-Building Blueprint, click on the button below.