For a Life Coach, it can be all too easy to burn yourself out. You care deeply about your clients, so you pour out everything you have and everything you are to serve them.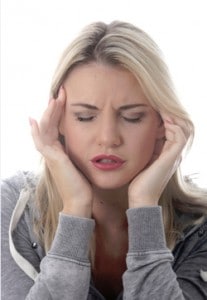 You give, often more than you were paid to give, and sometimes, being in a position as the teacher and guide in so many of your relationships can leave you feeling responsible for everyone. You can't rest and replenish yourself; you're too busy being the strong one. You can't have problems or feel uncertain; it's your job to always be wise and right.
When you start to feel that way, it's a clear sign that it's time to step back a bit, and find a way to restore your own energy and be taken care of the way you do for others. Yes, it is OK – indeed, it is necessary – for you to do that.
But how do you go about doing it?
Here are a couple ways you can start to revitalize yourself:
1. Be honest about your limitations – with yourself, and with others
To do this, you will have to take a risk. Be real. Be authentic. Admit that you don't have all the answers, and that sometimes you, too, need support and an outside perspective. If you're worried that you'll lose respect and credibility because of this, let me remind you:
People trust people they can identify with. If you show that you're a real person who is aware that they aren't always right or perfect, people will actually trust and believe in you more than if you act like you know everything.
So don't be afraid to let your guard down, and take the pressure off yourself to be perfect all the time.
2. Find a like-minded group and mentor to nurture you
You've probably heard it said more than once: coaches need coaches. More than anyone else, we need people to help us to stay balanced and keep a clear perspective.
That's why I love hosting events where coaches can come to be taught, nurtured and coached, and given the love and support they need and deserve.
At these events, coaches like you can spend a few blessed days away from the responsibilities of work and home, in an environment where you can just relax, hang out with people who share your passion for coaching, and be yourself.
If this sounds like something you could use in your life, I'd love to see you at my next event! To find out when and where the next one is, and to learn more about the event itself, feel free to contact a member of my team by filling out the form on the right. We've always got an event or two coming up, and we'd be happy to help you to find one that will be a good fit for you.
I hope to see you at my next event! I'd love to meet you, get to know you, and give you the nurturing you more than deserve.